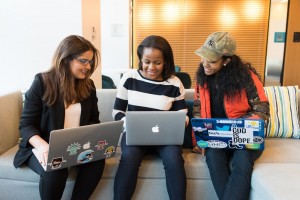 East Belfast Enterprise (EBE) welcomed all the EMINENT project partners to Belfast, Northern Ireland for the kick-off meeting of the project. It was a highly productive meeting around a topic of significant importance, not just in the UK but across Europe.  Jonathan from EBE was the Chair for the meeting ensuring everyone was given the opportunity for their input and the meeting progressed as per the Agenda.
The meeting facilitated the discussion of the partners roles and responsibilities within the project and their aims and views of Immigrant females in entrepreneurship.
The tangible results of the project were discussed at the meeting and the partners concluded that it will include:
Output 1-Develop a Compendium of Good Practice presenting good practice on engaging with women from minority groups and culturally appropriate and effective pedagogical techniques
Output 2- Create, publish and trial a Curriculum and Classroom Course that provides the knowledge and skills needed for female entrepreneurs to gain the confidence, knowledge and skills needed to establish and successfully run their own business
Output 3- Create an interactive knowledge platform acting as a multi-dimensional learning hub and exchange platform for female migrant entrepreneurs, VET and stakeholders.
The first meeting was very successful and really set the tone for how the partners hope the project will continue to run for the future!