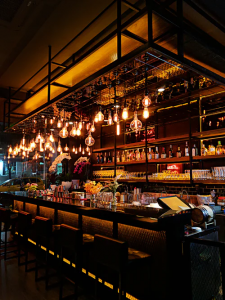 Almost half of the UK's wine and spirit industry workforce are female, according to a new report published by the Wine and Spirit Trade Association. In total 36% are involved in the production of wine and spirits – and of this percentage, 86% work in spirits distillation. As part of the report, YouGov polled more than 1000 women to discover what the industry means to them.
The top words used by women to describe the industry were 'skilled' and 'interesting', following by 'sophisticated', 'desirable', 'exciting', 'trendy' and 'fashionable'. Chief executive of the Wine and Spirit Trade Association, Miles Beale, said: "Women in the industry are challenging the stereotype of the alcohol sector being male-dominated. This report aims to highlight the skill sets developed and breadth of roles taken up by women in the industry today.
Leading the way into the drinks industry are the twin founders of Double Dutch. Raised in the Netherlands, Joyce and Raissa de Haas , have a natural affinity with superlative drinks and excellent blendings and credit this to being from the birthplace of Gin. Richard Branson supported the Double Dutch vision by giving the twins a Foodpreneur award for their innovative Food and Beverage brand.